CHaD All Star Football Game Sponsor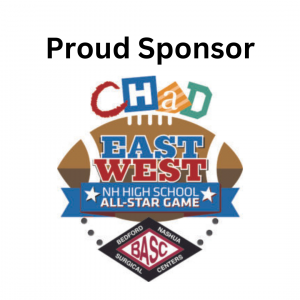 It is my pleasure to thank you for your recent advertisement sponsorship of $250 from Socha Companies to the CHaD All Star Football Game in support of pediatric research and patient care at CHaD, the Children's Hospital at Dartmouth. Your generosity and caring touches the lives of our region's most vulnerable children and their families, and we deeply appreciate your support.
As New Hampshire's only comprehensive, full-service children's hospital, CHaD fills a unique and critically important need. Whether caring for the tiniest premature babies, responding to traumatic injuries, supporting children and teens in managing complex chronic diseases, or helping families cope with the challenges of childhood illness, CHaD's multi-specialty medical teams provide outstanding, compassionate care. Our numerous CHaD and CHaD-affiliated locations make this advanced level of medical care available to children and families across northern New England.
Your generosity helps make this possible. From all of us here at CHaD – and from the kids and parents we serve – thank you.
Click here to view the letter from CHaD.