Socha Companies Opens Clubhouse at The Timbers
Many thanks to New Hampshire Business News for sharing this news. Check out the coverage in New Hampshire Business Review or click here to download a print-ready PDF.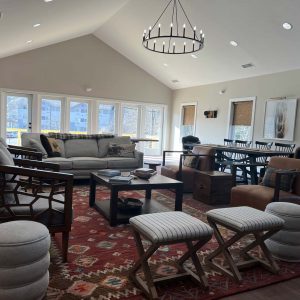 Manchester, NH – Socha Companies is proud to announce that the Clubhouse at The Timbers is now open to all residents.
With construction beginning in 2019, The Timbers is a townhouse community designed, created and managed by Socha Companies. With more than 200 new construction townhomes, The Timbers is one of the premier rental communities in the greater Manchester, New Hampshire area.
As the center point of The Timbers community, the clubhouse will provide space for residents to enjoy improved living experiences. The state-of-the-art building offers a robust gym with a dedicated yoga area, comfortable seating, individual office space, a dog washing station, and a kitchen.
"We are thrilled to offer a beautiful community-centered space to bring our residents together," said Sheila McDonough, Socha Companies Business Manager. "The new meeting and social spaces at The Timbers community clubhouse will provide an extended home environment to our residents."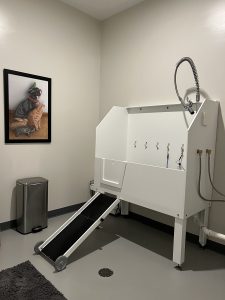 For more information about The Timbers, visit SochaCompanies.com.
About Socha Companies
Socha Companies is a family-owned business with generations of property construction and management experience. Committed to delivering exclusive townhouse living opportunities in the Manchester, New Hampshire region, Socha Companies manages rental home communities like Cohas Overlook, Evergreen Way, Hidden Oak, Pine Street, Stoneyview Way, The Timbers, Whitetail Crossing, and 145 Cilley Road, as well as Saddle Rock which will be available in Spring 2024. Along with providing innovative new construction opportunities featuring private entrances, contemporary kitchens, and full basements, Socha Companies takes pride in thoughtful amenities and carefully-planned townhome developments. High occupancy and low turnover rates are a testament to resident satisfaction with customer service and responsiveness. Socha Companies strives to make carefree living a reality. For information, visit SochaCompanies.com.